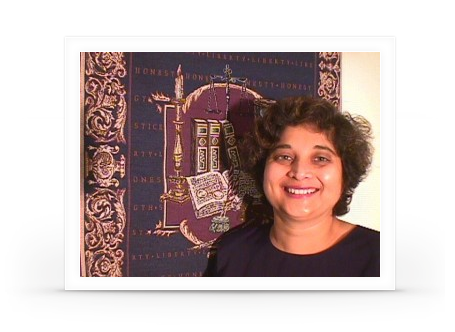 The practice of the Law Office of Aparna Davé is limited exclusively to the U.S. immigration law representing clients residing anywhere in the U.S. and outside.
Aparna Davé received a J.D. in 1992 from Boston University School of Law and a B.A. (summa cum laude) in Sociology. She was on the Editorial Board and Staff of Boston University School of Law's Public Interest Law Journal. She worked at the Immigration Clinic of Harvard Law School and is an active member of American Immigration Lawyers Association. Ms. Davé is a US immigrant, and she had experienced the complexity of obtaining her Green Card and US citizenship, so she understands an immigrant's anxiety.
The Law Office of Aparna Davé has filed several thousand petitions for various visa categories including employment, family-based green cards and non-immigrant work visas. Each application is carefully prepared to match the job requirements and applicant's qualifications. The Law Office provides client-focused services at reasonable fees and has group rates.
Clients include businesses and professionals located all around the United States and some foreign countries. The Law Office of Aparna Davé has a reputation for providing personalized and professional services. Visit References
You can email this link to your friends so that you and your friends can qualify for group rates.
Images are credited to the USCIS and may be accessed at USCIS.gov.